Residential Cleaning
Jaspro can take care of the heavy cleaning around your home. Our trained staff and commercial cleaning equipment will leave your home fresh and clean. And you will have more time and energy to enjoy your home!
Specialized Cleaning Jobs
upholstery - all types, sizes and shapes of upholstered furniture
carpets - vacuum and spot clean; steam clean carpets, all types of carpets:

wall-to-wall
area rugs
braided rugs

leather - clean and condition leather furniture
floor care

vinyl flooring: stripping and waxing, top scrub and re-coat, burnishing
ceramic tile - mop, machine scrub, buff, burnish
marble floors - mop and burnish
wood floors - mop

windows and glass sliding doors - all sizes, inside and outside
emergency cleanups - floor clean-ups and carpets after leaky roof or floods. We also clean and spray minor areas for possible mold contamination.
event cleanups - before and after event/function cleanups
post-construction cleanup - thorough cleaning of windows, walls, floors, doors and appliances to remove all construction dust and grime
Seasonal and As Needed Help
spring cleaning - we can take care of the bigger spring cleaning chores like floors, windows, carpets and upholstery cleaning.
cottage and summer home - open your summer residence in the spring and close down the cottage in the fall
event preparation and cleanup - reduce the work and stress of hosting an event, by letting us do pre and post event cleanup.

wedding and reception
family reunion
anniversary party
Big or Small Job - Call Us!
Contact Jaspro
---
902.356.2592
902.350.2929
TF 1.833.356.2592
---
Our Guarantee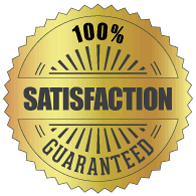 ---
Free Estimates
Whatever your cleaning needs, we can handle the job. We will prepare a detailed work outline and cost estimate - at no charge. Call us today!
---
Our Service Area
We serve clients on the South Shore of Nova Scotia, from Woods Harbour, Shelburne County to Hubbards.
---
Looking for Jaspro Environmental Services?
Find our sister company at: jasproenvironmental.ca