Carpet Cleaning
Guests, kids, pets and everyday foot traffic takes a toll on your carpets. The accumulated dust, dirt, pet dander make your carpets look matted, flat and the colours dull.
Dirty carpets, besides looking unappealing, can also reduce the quality of air in your home. Children and those with sensitivities can have allergic reactions to dust and dust mites in the carpet.
---
Carpet Cleaning by Jaspro
---
Benefits of Professional Carpet Cleaning
removes accumulated, embedded dirt, dust, pet dander, mold, food particles not removed by vacuum cleaning.
get rid of dust mites - dust mites live in your carpets. They did not bite, but their droppings can trigger an allergic reaction to those with airborne sensitivities.
improved indoor air quality - foot traffic on a dirty carpet stirs up the particles leading to 'dusty' air that can cause breathing difficulties for those with respiratory conditions.
helps your carpet last longer - embedded dirt has sharp edges that are abrasive. Every time you walk on a dirty carpet, the embedded dirt chaffs the fibers, wearing it down. The carpet looks worn, flat and matted.
cleaned carpet - colours are brighter, making it look newer, the fibers have more 'loft' looking more plush and feeling noticeably softer. And finally, the carpet smells so much better!
Why Choose Jaspro to Clean Your Carpet
We have certified carpet cleaning staff who have the know-how to do a thorough cleaning of your carpet:
Based on the carpet materials, we can choose the best cleaning procedure, using our commercial-grade carpet cleaners.
We have the experience to assess and remove stains on your carpet. (Not all stains can be removed, but if it can be removed, it will be gone!)
We take care to ensure the right cleanser is used to clean, but not damage, your carpet.
We do not over-saturate your carpet with water to ensure there is no opportunity for mold to grow.
We rinse the carpet thoroughly to ensure no cleanser residue is left - residue that tends to attract dirt easily.
Take the time to ensure your carpets are thoroughly dried after cleaning, again to ensure no opportunity for mold or other microbial growth.
We come to your home or office, bringing all the equipment and supplies needed. No hassle cleanup for you!
We are courteous, and listen to your concerns and preferences.
We guarantee our work, so you have nothing to loose but the dirt.
---
Call for Free Carpet Cleaning Estimate
Call Now: 902.350.2929 or email: barry@jaspro.ca
---
902.350.2929
TF 1.833.356.2592
---
Our Guarantee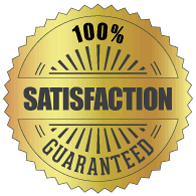 ---
Jaspro Online Store
Shop for janitorial, cleaning and other essential products on our Online Store.
---
Free Estimates
We will prepare a detailed cost estimate to clean your carpet - at no charge. Call us today!
---
Our Service Area
We serve clients from Halifax / Dartmouth area; Lunenburg, Queens and Shelburne Counties of Nova Scotia.
Offices: Brooklyn and Halifax, NS
---
Looking for Jaspro Environmental Services?
Find our sister company at: jasproenvironmental.ca