Food Service Disposables
We can deliver to you a wide assortment of food service disposables:
Plastic Containers
Foam Containers
Paper Containers
Aluminum Containers
Foam Meat Trays
Poly Pound Bags
Zip Lock Poly Bags
Poly Bags
Carry-Out Plastic Bags
Carry-Out Paper Bags
Boxes-Donut-Pie-Cake
Boxes-Pizza-Snack
Berry Containers
Foam Cups-Lids
Paper Cups-Lids
Coffee Cup Sleeves-Paper Cups
Plastic Cups-Lids
Cups-Lids
Paprus Plates
Disposable Plates
Sundae Dishes-Cutlery
Napkins
Napkin Dispensers
Food Service Wipers
Resinite-Plastic Food Wrap
Meat Film-Product Film
Pan Liners-Basket Liners
Liner-Waxed Paper
Scale Paper-Steak Paper-Patty Paper
Wraps-Liners
Cater Trays-Platters
Portion Cups
Straws-Stirrers
Placemats
Banquet Rolls
Tray Covers-Dollies-Coasters
Vacuum Pouch Bags
---
We also carry a range of Food Service Products (food, industrial and other). Please call us at 902.350.2929 for details.
Questions?
Contact Us: 902.350.2929 or email: barry@jaspro.ca
---
How to Order
You can call us directly at: 902.356.2592
OR, visit our online store to browse our product lines and place an order, at your convenience.
---
902.350.2929
TF 1.833.356.2592
---
Our Guarantee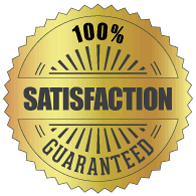 ---
Jaspro Online Store
Shop for janitorial, cleaning and other essential products on our Online Store.
---
Our Service Area
We serve clients in Halifax Regional Municipality, and the South Shore of Nova Scotia.
Offices: Brooklyn and Halifax, NS
---
Looking for Jaspro Environmental Services?
Find our sister company at: jasproenvironmental.ca