Property Check Services
Has this happened to you? You plan a great weekend at the cottage with family and friends, only to discover upon your arrival that someone has broken into your cottage. Or perhaps an unwelcome animal has moved into your cottage.
Take advantage of our Jaspro Property Check Services and you will avoid these "surprises."
Property Check Inspections
You can choose weekly, bi-monthly or monthly cottage inspections. During each visit, our professional team will conduct a thorough on-site check of your premises. We will check for:
signs of break and entry/intruders
problems with plumbing and electrical
signs of water leakage/damage
signs of animal infestation
property damage such as fallen trees, broken windows, missing roof shingles
If we encounter any problems, we will:
contact the supervisor, rental agency (if applicable) and you, the owner.
document what we find (e.g. digital pictures and written report)
secure and/or repair the premises as needed
An added bonus: Regular inspections means problems are identified quickly, helping to mimimize damage and repair costs.
Many insurance policies require regular property check-ups during the owner's absence.  We encourage you to check with your insurer, and then ask us how we can help.
Enjoy peace of mind knowing your cottage property is being well cared for while you are away.
Request our Property Check Information Sheet
To receive the information sheet, please contact us: 902.350.2929 or email: barry@jaspro.ca
---
Storm Watch
An Exclusive Service for our Jaspro Property Check Clients
Storm Watch is our extra eye on your cottage after an extreme storm.  We will re-visit your cottage at no extra cost to see if there was any damage caused by Mother Nature.
---
902.350.2929
TF 1.833.356.2592
---
Our Guarantee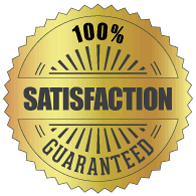 ---
Jaspro Online Store
Shop for janitorial, cleaning and other essential products on our Online Store.
---
Free Estimates
We will prepare a detailed work outline and cost estimate - at no charge. Call us today!
---
Our Service Area
We serve clients in Halifax Regional Municipality, and the South Shore of Nova Scotia.
Offices: Brooklyn and Halifax, NS
---
Looking for Jaspro Environmental Services?
Find our sister company at: jasproenvironmental.ca