Cottage Care
Imagine arriving at your cottage for the first visit of the season, and finding everything ready for you? The yard cleared of winter debris, the lawn mowed, garden planted. You swing open the cottage door to find a fresh, clean space.
Sign up for our affordable Jaspro Cottage Care Services and your cottage will be ready when you arrive.
We can handle some (or all) the chores of opening your cottage, and closing down when the season ends. With our full cleaning and yard maintenance service, we can handle the ongoing housework and yard work too!
Cottage Care: Opening & Closing Services
Inside Work
Outside Work
Special Services

check heating, water, etc
maid service - cleaning and laundry
supply eco-friendly cleaning/laundry supplies and paper products
pest/bug/rodent control
garbage removal
"winterize" your property at closing

post-winter tree and debris removal
clean windows
lawn and garden services
building repair and maintenance
property repair and maintenance
removal of fire hazards

boat preparation and fueling (and winterizing)
dock installation (and removal) 
exterior high pressure wash
laundry service at our off-site laundry
propane exchange
act as liaison person (eg greet renters)
All of our work is checked by a supervisor so you can be confident all work is done to the highest standard.
Ongoing Maintenance: Cleaning & Yard Services
While your cottage is in use, we can continue to provide cleaning services, as well as complete garden and lawn maintenance services.
If you rent your cottage, your guests expect a high standard of cleanliness. Our experienced maid service will ensure your cottage meets those expectations. Happy guests lead to repeat visits, positive testimonials, and referrals.
Off-Season Services
Need a reliable caretaker for your cottage while you are away? Jaspro can assist by handling:
mail forwarding
cottage alarm response team
Property Check Services
For added peace of mind, consider our Property Check Services - scheduled inspections of your cottage during the off-season.
---
Request our Cottage Care Information Sheet
To receive the information sheet, please contact us: 902.350.2929 or email: barry@jaspro.ca
---
FAQ
Q: Am I required to sign a contract for your service?

A: There is no contract required.  You can use our services for any duration.
Q: What is your procedure if you encounter any security or safety concerns with the cottage property?

A: We immediately contact the supervisor, the rental agency (if applicable), and the owner. We document what we find (e.g. digital pictures and written documentation), secure and/or repair the premises as needed.
Q: How can I sign up for your services?

A: Call us at: 902.350.2929. We will contact you to arrange for a site inspection.
---
Landscaping and Property Improvement
Looking for help with landscaping and property improvements? We are also trained landscapers with equipment and experience to complete your project. Read more about our landscaping services.
---
902.350.2929
TF 1.833.356.2592
---
Our Guarantee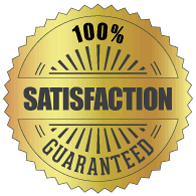 ---
Jaspro Online Store
Shop for janitorial, cleaning and other essential products on our Online Store.
---
Free Estimates
Call us today about your cottage care needs. We will prepare a detailed work outline and cost estimate - at no charge!
---
Our Service Area
We serve clients in Halifax Regional Municipality, and the South Shore of Nova Scotia.
Offices: Brooklyn and Halifax, NS
---
Looking for Jaspro Environmental Services?
Find our sister company at: jasproenvironmental.ca