Disinfectant Fog Treatment
Combats the Covid-19 Coronavirus and other Pathogens
Disinfectant fogging is a reliable way to protect the health of your customers, employees and community from the human coronavirus (*Note).
In many public spaces, it is often impractical or too labour-intensive, to wipe every touchable surface.
A disinfectant fog treatment solves that problem. A fogging machine can fill the entire space with a very fine fog that sanitizes and disinfects very effectively.
At Jaspro, our disinfectant fog treatment will thoroughly disinfect your office, warehouse, or retail space without damaging your furniture or products.
Safe Disinfectant Fogging Solution
We use only federally approved disinfectant fogging solution, suitable for use in:
Residential care facilities - nursing homes, and seniors housing
Washrooms, Kitchen, Lunch Rooms
Offices and workstations
Exercise and Recreation Facilities
Warehouses and Storage Areas
Retail Areas
Veterinarians and animal hospitals
Note: Saniblend RTU Cleaner Disinfectant - Product Data Sheet (PDF)
Trained and Equipped Staff
We are knowledgeable in sanitation regimes needed for hospital and other health care environments.
Our staff are fully equipped with personal protective equipment (PPE).
Quality Work is Assured
Our services are monitored daily by a full time supervisor and assistant supervisor to ensure a thorough and complete treatment.
Get a Quote on a Disinfectant Fog Treatment
Reassure your customers, employees and your community that their health is being protected.
Contact Jaspro Now!
---
902.356.2592
902.350.2929
TF 1.833.356.2592
---
Our Guarantee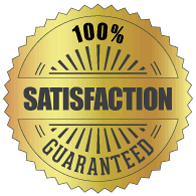 ---
Free Estimates
Whatever your cleaning needs, we can handle the job. We will prepare a detailed work outline and cost estimate - at no charge. Call us today!
---
Our Service Area
We serve clients from Woods Harbour, Shelburne County to HRM - Halifax Regional Muncipality.
---
Looking for Jaspro Environmental Services?
Find our sister company at: jasproenvironmental.ca