Commercial Janitorial Services
Serving Halifax Regional Municipality and South Shore, NS
We offer regular scheduled commercial and janitorial services, from Monday - Sunday. Emergency and on-call cleaning also available.
For enhanced safety, our cleaning regime also includes meticulous disinfecting of all high-touch surfaces. Need enhanced disinfecting? Check out our disinfectant fog treatment.
Our experienced trained staff are well-equipped to handle any type of janitorial job, in a wide range of settings: industrial, retail, office settings.
Call for a free Quote: 902-350-2929
Commercial Areas Cleaned
Retail Areas
Kitchen / Lunchrooms
Main Area
Rest Rooms
Service Elevators
Hallways
Trash Rooms
Building Stairwells
Loading docks
Fitness Room/Laundry Room
Types of Business, Commercial, and Industrial Buildings
office spaces
health care professional offices (doctor, dental offices)
restaurants*
motels and inns
rental cottages and homes, e.g. AirBnB rentals
community buildings - e.g. fire halls, churches
residential care facilities - e.g. nursing homes and seniors housing
industrial settings**
construction sites - post-construction for local contractors
* With a background in sanitation regimes needed for hospital environments, we are knowledgeable in preventing cross-contamination between areas.
** We have experience working at industrial sites such as Port Mersey Commercial Park and Brooklyn Power. Our staff are safety orientated, and have been trained in proper use of personal protective equipment (PPE).
On-Call, Special Request Services
Jaspro stands ready to help you with special requests, on-call and emergency cleaning needs.
floor care

vinyl flooring - stripping and waxing, top scrub and re-coat, burnishing
ceramic tile - mop, machine scrub, buff, burnish
marble floors - mop and burnish
wood floors - mop

carpets - vacuum and spot clean; steam clean carpets, all types of carpets: wall-to-wall, area rugs, braided rugs
upholstery - all types, sizes and shapes of upholstered furniture
leather - clean and condition leather furniture
windows and glass sliding doors - all sizes, inside and outside
emergency cleanups - floor clean-ups and carpets after leaky roof or floods. We also clean and spray minor areas for possible mold contamination.
event cleanups - before and after event/function cleanups
Our Staff
All services will be performed by our uniformed, polite, honest technicians. Come - meet our staff!
Quality Work is Assured
Our services are monitored daily by a full time supervisor and assistant supervisor. We will conduct a weekly walk-thru with you to ensure work is completed to your satisfaction.
Interested in Getting a Quote on a Job?
Contact Jaspro
---
Post Construction Cleanup - South Queens Middle School
Jaspro Services was proud to be chosen to complete the post-construction cleanup of the new South Queens Middle School in Liverpool, NS. This $15 million, state-of-the-art learning centre is now home to about 250 students from Grades 6 to 8.
Doors, door frames and all walls wiped down

All counters and cabinets wiped down

Floor cleaning equipment for the heavy cleanup work

School floors (carpets, flooring, tiles) vacuumed and mopped

Floors prepared and wax applied

Tiled entrance way and school crest received detailed attention

Windows (glass, frames, sills) thoroughly cleaned
---
---
Our Guarantee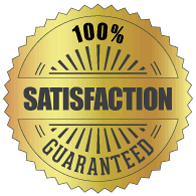 ---
Jaspro Online Store
Shop for janitorial, cleaning and other essential products on our Online Store.
---
Free Estimates
Whatever your janitorial needs, we can handle the job. We will prepare a detailed work outline and cost estimate - at no charge. Call us today!
---
Our Service Area
We serve clients in Halifax Regional Municipality, and the South Shore of Nova Scotia.
Offices: Brooklyn and Halifax, NS
---
Looking for Jaspro Environmental Services?
Find our sister company at: jasproenvironmental.ca