Privacy Policy
Introduction
Protecting the privacy and the confidentiality of personal information—over the Internet, on the telephone, or through our offices—has always been fundamental to the way Jaspro Services Limited conducts its affairs. Jaspro Services Limited operates on the basis of a Privacy Policy and related procedures that guide the handling of the personal information collected. This privacy statement has been created to demonstrate Jaspro Services Limited's firm commitment to protecting the privacy of its staff and customers as well as potential Website visitors. This policy and related procedures are consistent with the Canadian Standards Association Model Code for the Protection of Personal Information (herein "CSA Model Code") and applicable privacy legislation.
Privacy Statement
This policy deals only with personal information handled by the Jaspro Services Limited. Personal information is information about an identifiable individual, excluding business contact information. The following explains how Jaspro Services Limited handles personal information. Jaspro Services Limited reserves the right to change this policy and it may be updated periodically. These changes may affect the use of personal information. Accordingly, please check for changes regularly.
Accountability
Jaspro Services Limited is accountable for all personal information under its control. Jaspro Services Limited's Privacy Officer is the President and Chief Financial Officer who is designated as responsible for Jaspro Services Limited privacy policy. The Privacy Officer can be reached by:
Email: barry@jaspro.ca
Telephone: (902) 350 2929
Mail: at the Jaspro Services Limited, PO Box 2081 Liverpool Nova Scotia B0T 1K0
Any questions about Jaspro Services Limited's handling of personal information should be directed to the Privacy Officer. In cases where the question concerns an access request, individuals must follow the request process described under Accuracy of and Access to Personal Information Collected.
Purposes for Collection, Use and Disclosure of Personal Information
The purpose for which Jaspro Services Limited collects personal information will be identified at or before the time the information is collected. Personal information may be collected for such purposes as:
purchasing various products or services
processing and administering the above or other purposes as necessary.
---
902.350.2929
TF 1.833.356.2592
---
Our Guarantee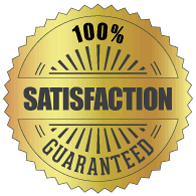 ---
Jaspro Online Store
Shop for janitorial, cleaning and other essential products on our Online Store.
---
Our Service Area
We serve clients in Halifax Regional Municipality, and the South Shore of Nova Scotia.
Offices: Brooklyn and Halifax, NS
---
Looking for Jaspro Environmental Services?
Find our sister company at: jasproenvironmental.ca