About Jaspro Services
Jaspro Services, established in 2004, operates out of its main office in Liverpool, Nova scotia. Our service area includes most of the South Shore of Nova Scotia, and into Halifax Regional Municipality.
Jaspro began as a cleaning company, providing both commercial and residential services. Over the years, Jaspro has expanded significantly, and now operates seven business lines:
residential, industrial and commercial cleaning
water and flood damage restoration
wholesale sales of janitorial, food service packaging, shipping and safety products
property maintenance
cottage care
local moving and delivery
asbestos, mold and lead remediation
---
Our warehouse and office at 3675 #3 Highway in Brooklyn, Nova Scotia B0J 1H0
---
Certification and Memberships
Jaspro Services is registered under the Public Works and Government Services Controlled Goods Program.
Our Staff
Our staff are well-trained in effective cleaning techniques and safe work practices. You can count on our polite and honest technicians to be thorough, and dedicated. We all take pride in a job well done!
All our Jaspro staff:
trained in safe work practices, especially with regards to industrial and manufacturing environments
have completed a WHMIS certificate program
have completed a Certified Criminal Record Check from the RCMP.
are enrolled in Nova Scotia Workman Compensation Board
trained in how to contain and control cross contamination in all types of working environments
have Driver's Abstract
Introducing …
Barry Tomalin, President
---
Jaspro Staff
Anne Marie Scott
Briana Dagley
Caleb Richardson
Catherine Mansfield
Cheryl Beaton
Dale Wentzell
Jaime Richardson
Jenna Dagley
Joanna Karlsen
Kailynn Richardson
Kyla Malone
Leo Smith
Marissa Malone
Maury Dagley
Noreen Paige
Patricia Whynot
Scot Riordan
Stephanie Lowe
Suzanne Jermey
Tim Croft
Our office and warehouse at: 3675 #3 Highway in Brooklyn, Nova Scotia
---
902.350.2929
TF 1.833.356.2592
---
Our Guarantee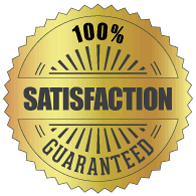 ---
Jaspro Online Store
Shop for janitorial, cleaning and other essential products on our Online Store.
---
Free Estimates
Got a job you want done? Call us to discuss your needs. We are happy to provide a cost estimate - at no charge.
---
Our Service Area
We serve clients in Halifax Regional Municipality, and the South Shore of Nova Scotia.
Offices: Brooklyn and Halifax, NS
---
Looking for Jaspro Environmental Services?
Find our sister company at: jasproenvironmental.ca