Jaspro Services & Products
Commercial, industrial, and residential - you can rely on our wide range of maintenance services.
Our services include industrial facility management, residential and commercial property maintenance (cleaning, landscaping, repair), plus moving and delivery.
We are suppliers of professional grade cleaning / janitorial supplies, food service disposables, as well as safety and shipping supplies. And we deliver too.
All our Jaspro services are covered by our iron-clad 100% satisfaction guarantee.
---
Our Services and Products
Facility Management
Maintenance of buildings and infrastructure on industrial sites. Skilled trades include: Red Seal certified Project Lead, forklift operator, crane operator, pipe fitter, electrician, carpenter … MORE ►
---
Products
Commercial grade cleaning and janitorial supplies, commercial vacuums, food service disposable products, shipping supplies and safety equipment for sale. FREE Delivery to your door (with minimum order). MORE ►
Commercial Cleaning
Professional full service janitorial services: floors, carpets, washrooms, kitchens, office areas, work and services areas in commercial, industrial, and manufacturing facilities. … MORE ►
---
Residential Cleaning
Upholstery cleaning, carpet cleaning, seasonal spring/fall cleaning, emergency cleanups after roof leaks and floods. And, YES, we do windows! MORE ►
Cottage Care
Complete cottage care: 'open' and 'close' your cottage, ongoing cleaning, and property checks during the off-season. … MORE ►
---
Deliveries & Moving
Moving and delivery of furniture, appliances, household items, office equipment. Assembly and disposal services. MORE ►
Landscaping & Lawn Care
Ongoing landscaping and lawn care services, plus landscaping upgrade and improvement projects. MORE ►
---
In the News
Announcing our NEW Cash & Carry Outlet
Jaspro's Cash & Carry Outlet is now open Monday to Friday, from 9am to 4pm.
Drop by and pickup the products you need. OR if your order is more than $75, we will deliver it free.
Our office is located at 3675 #3 Highway in Brooklyn (next to former Bowater gate).
We offer stock a variety of janitorial, shipping, food service, packaging and safety products and supplies. Buy Bulk and Save!
---
902.356.2592
902.350.2929
TF 1.833.356.2592
---
Heat Pump Cleaning Service
New Service! Heat pump cleaning. Get your heat pump cleaned and enjoy clean warmth, and lower energy costs.
Heat Pump Cleaning Service
---
Our Guarantee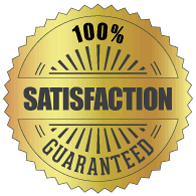 ---
Free Estimates
Call us to discuss your needs. We are happy to provide a cost estimate - at no charge.
---
Our Service Area
We serve clients on the South Shore of Nova Scotia, from Woods Harbour, Shelburne County to Hubbards.
---
Looking for Jaspro Environmental Services?
Find our sister company at: jasproenvironmental.ca