About Jaspro Services
Jaspro was established in 2004 by Jason and Sherri Elliott. The business continues to operate in the Liverpool area of Nova Scotia.
In the beginning, Jaspro was a cleaning company, providing both commercial and residential services. Since then Jaspro has expanded significantly, and now operates seven business lines:
residential, industrial and commercial cleaning
wholesale sales of janitorial, food service packaging, shipping and safety products
property maintenance
cottage care
local moving and delivery
asbestos, mould and lead remediation
facility maintenance
Today, Jaspro Services proudly employs 40 people, serving clients on the South Shore of Nova Scotia.
---
Our warehouse and office on Innovation Drive, Port Mersey Commercial Park, Queens County, Nova Scotia.
Memberships
---
Certification
Jaspro Services is registered under the Public Works and Government Services Controlled Goods Program.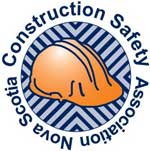 Our Staff
Our staff are well-trained in effective cleaning techniques and safe work practices. You can count on our polite and honest technicians to be thorough, and dedicated. We all take pride in a job well done!
All our Jaspro staff:
are bonded
trained in safe work practices, especially with regards to industrial and manufacturing environments
have completed a WHMIS certificate program
have completed a Certified Criminal Record Check from the RCMP.
are enrolled in Nova Scotia Workman Compensation Board
trained in how to contain and control cross contamination in all types of working environments
have Driver's Abstract
Introducing …
Barry Tomalin, President
---
Jaspro Staff
Andrew Corkum
Anne-Marie Scott
Bethany Foote
Catherine Mansfield
Cheryl Beaton
Cindy Cottreau
Cory Hubley
Douglas Wamboldt
Felicia Roy-Fisher
Gary Thorburne
Glenwood Croft
Issa Rosenthal
Jaime Richardson
Keali Clattenburg
Kevin Thorburne
Kim Whynot
Lamar Richardson
Philip Thorburne
Roger Croft
Stephanie Lowe
Steve Oliver
Todd Whynot
Vanessa Lowe
Walter Wolfe
Yvonne Wolfe
Innovation Avenue, Port Mersey Commercial Park, leading to our Office and Warehouse.
---
902.356.2592
902.354.8425
TF 1.833.356.2592
---
Our Guarantee
---
Free Estimates
Got a job you want done? Call us to discuss your needs. We are happy to provide a cost estimate - at no charge.
---
Our Service Area
We serve clients on the South Shore of Nova Scotia, from Woods Harbour, Shelburne County to Hubbards.
---
Looking for Jaspro Environmental Services?
Find our sister company at: jasproenvironmental.ca